Imago Dei – In The Image of God
1 Thessalonians 5:23-24 "May God himself, the God of peace, sanctify you through and through. May your whole spirit, soul and body be kept blameless at the coming of our Lord Jesus Christ. The one who calls you is faithful and will do it."
Recapturing the hearts of women for Jesus  |  Worshipping through spirit, soul & body
Walking in the image of God  |  Redefining your image  |  Seeking God & pursuing adventure
Want to get involved but you're not sure you can financially commit?
Imago Dei Ministries desires that no woman be unable to participate in our offerings due to financial obligation. If there is a financial need whether it be the purchase of a bible study book or payment on a trip we are offering we offer need based assistance.
Check Out Our Featured Scholarships
Healing Hands is a scholarship designed to help women whether it is paying for a Bible Study book, Mystery Tour or Image Quest fee. If you'd like to contribute to this scholarship fund, just indicate in the memo line of your donation.
Quartermaster is a scholarship designed to help women who are a part of the military, whether spouse or member, whether it is paying for a Bible Study book, Mystery Tour or Image Quest fee. If you'd like to contribute to this scholarship fund, just indicate in the memo line of your donation.
It was at a Christian women's conference in the summer of 2005 that God gave Tina Parker the desire to minister to women. Later that fall, Tina went on an athletic adventure and it was there that God began to reveal the vision of Imago Dei Ministries. This ministry was born out of a desire for women to see themselves as God sees them and an absolute love of any athletic endeavor. God has sent a team of women to come along Tina whose combination of unique gifts and talents have allowed the ministry to expand and grow.

Imago Dei offerings now include a bi weekly Bible study, Imago Dei in Action (IDA's) inspiring day adventures and Image Quest.
"The verse upon which Imago Dei is formed is " May God himself, the God of peace sanctify you through and through. May your whole spirit, soul and body be kept blameless at the coming of our Lord Jesus Christ." This sanctification of being "set apart" for the LORD is walked out in the gathering of women each week. These wonderful women come from all places of their faith journey to encourage one another as we fellowship, share healthy treats, pray for another, listen to fabulous godly teaching from our study, share in small groups , and then participate in an incredible workout. In just three hours, one is absolutely filled to overflowing with Jesus in body, soul, and spirit! It is one of those great things in our week that we Imago Dei ladies don't ever want to miss!"

"Ten years ago, I was invited to join a group of women who revel in the love and grace of Jesus Christ and desire to share it with others. Imago Dei is a sisterhood that promotes running the Christian race with passion and joy. God promises an abundant life in Him, and His people should grab hold of that promise! Emboldened and empowered by the knowledge that I am an image bearer of an awesome God, I have taken surfing lessons, participated in a triathlon, tried rock climbing, and experienced other thrilling adventures with Imago Dei. I am so blessed by this group of amazing women!"

"From the moment I was invited to attend Imago Dei, I felt so welcomed, accepted, encouraged and loved! What a blessing to find a group of sisters in Christ who exhibited unconditional love. I love that the ministry emphasizes the importance of body, mind, and spirit.
We are encouraged to get out of our comfort zones not only with exercise but also with genuine sharing and yearly Image Quest weekends. These Quests, or weekend retreats, are designed to challenge us and get us to a point where we first rely on God and then on each other. I thank God for this amazing ministry that is always reminding us through the Word, through studies, and through loving examples that we are daughters of the King…beautifully, wonderfully, uniquely made in the image of God (Imago Dei)!"

"The women I have met in and through Imago Dei exemplify what the bible speaks of in Matthew 5:16 "Let your light so shine before men, that they may see your good works and glorify your Father in heaven." Each member of the leadership team brings a special gift to the group as a whole. They each share themselves with every woman who walks through the door; making sure we all know that we are Be.You.tiful in our own right because Jesus loves us each just the way we are."

"Imago Dei offers the gift of an environment where women can be raw and real; no matter where you are in your faith journey, ID is a shame-free group of women who seek honest pursuit of the Lord. I have attended several of the book studies and have been on two Image Quest weekend retreats with these women, loving every second of it – I mean, who wouldn't love horseback riding on the beach, learning how to belly dance, doing a ropes course, or learning how to scuba dive? To me, the most beautiful thing about ID is that Tina's heart and message for this group of women transcends age, seasons of life, or circumstance. When they say, 'Come just as you are,' they mean it. I have felt loved and my adventurous spirit is deeply filled by being with these women."

"Over the years I have been involved with Imago Dei, I have heard Tina plead to us many times with the statement "don't you want to be different?" And my answer, and the answer of many of the women there, is "Yes, I do!" As believers, we can be certain that God is transforming His believers closer to the image of His Son, Jesus. His Word promises us that (Romans 8:28-29). Imago Dei has been a place for me to grow in my faith and to fellowship with sisters in Christ from all walks of life. The women there have encouraged and prayed with me and for me through some difficult times in my life. And they have rejoiced with me when God has answered prayers. Tina and the leadership team have hearts for women desiring to be different, to embrace those changes that God has purposed for us, and to walk a life worthy of His calling. Yes, I am different because of God working through the ministry of Imago Dei!"

"One of the things about Imago Dei that is most meaningful to me is that this ministry welcomes ALL women. It is a group in which any woman can feel comfortable, loved, supported, encouraged, and valued. This wide-armed welcome is apparent at Bible study and exercise, Boot Camp, Image Quest, and simply at any Imago Dei event I have attended."

"Imago Dei has been one of the biggest blessings I have experienced! Little did I know when I accepted a casual invitation from another mom I had only recently met, that this bible study would become something I would most look forward to every two weeks. I had never participated in a regular bible study before and these women, the books we read, Tina's message, and then the workout with Karen following is the absolute perfect recipe to quench my thirst for whatever I might be needing and rejuvenate me to be a better wife and mom and flat out happier, stronger and more centered woman. God knew exactly  what I needed and He delivered it beautifully wrapped up in Imago Dei." 

"Imago Dei is a ministry where my heart has felt loved extremely deeply. Under the wings of this ministry I have done things I never believed I would be able to do: like participate in 5:45 am boot camp, learn how to hoola hoop and run a 12k! With the constant encouragement of the leadership team, I have been able to accomplish these things while enriching my own spiritual life."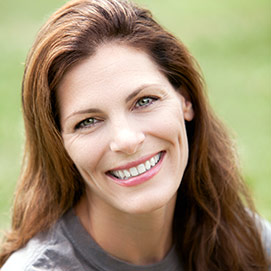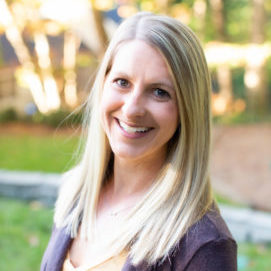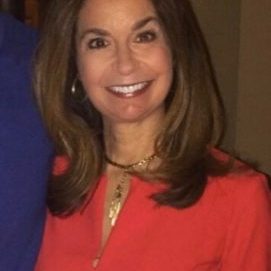 God has called us to seek Him for the hearts of women. We are called to lead and guide women as the Holy Spirit takes them on a journey to redefine their images. Our desire is for each woman to find her true definition and to reflect the image in which she was created, the image of Almighty God.
We seek to help each women reflect this image in spirit soul and body.
Dayne Griffin
nurse practitioner; women's bible teacher and Storehouse for Jesus volunteer
David Rainey
adolescent physician and leader of Haiti mission teams
Karan Reavis
bible teacher and elder of Reynolda church
Jennifer Neal 
homeschool educator and mother
Stefoni Shaw
elementary educator and mother
____
Peggy Tolerico
foster parent and administrative assistant for family owned business of Bryan and Tina Parker, MidSouth Irrigation
Fred Uberseder
owner of Proline Hidden Fence of the Triad and church leader
Alan Wright
pastor of Reynolda church; author and speaker
Anne Wright
wife of Alan Wright and homeschool educator
Jeff Zinger
owner of Nehemiah Construction and active volunteer in YoungLife Ministries
Friends of Imago Dei Ministries